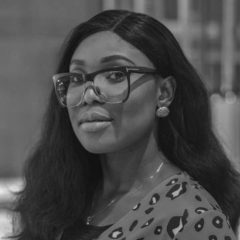 Adetutu Adesanya has several years of experience in marketing and projects management and implementation. She has passion for projects marketing and executions.
Adetutu Adesanya holds Bsc in Public Administration from Lagos State University. She is a dynamic marketing and sales professional with track record in sales and marketing, business development, customer relations, events and management.
Adetutu is self-motivated, resilient and persuasive individual and with her refined set skills. She has creative expertise in all aspect of successful marketing, advertising, events planning and management.
Join Our Community
To learn more about our institute and how you can get involved, register as a member.