Head, International Coordination / Partnerships, Canada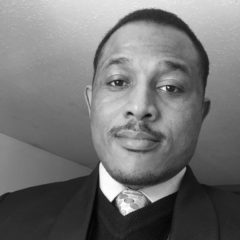 Eze is Head, International Coordination and Partnerships, Canada. He believes passion, creativity and resilience are the most crucial skills of an entrepreneur, and his career spans over 18 years, having started in the shipping industry as Accounts Manager and later Senior Manager Finance and Admin with Optima Media Group.
Eze Onuoha is a serial entrepreneur and a Managing Partner of Ivory Immigrations Solutions Canada, a Canadian company incorporated under the Federal laws of Canada and licensed to provide immigration and citizenship services; and he also sits on the board of Ivory Solutions Nigeria.
Eze also manages a branch of National Money Mart Canada, a subsidiary of Dollar Financial Group; and he is the Head, International Partnerships with The Palms Institute of Entrepreneurship and Innovation in Canada.
Eze as a passionate entrepreneur and catalyst of entrepreneurship has been involved in a couple of startups providing supports and mentorship for young entrepreneurs in Nigeria and Canada. He was the Projects Coordinator of The Next Titan Nigeria for Seasons 1 and 2.
He obtained a BSc in Accountancy from the University of Nigeria and a Master's in Business Administration from the University of Lagos, Nigeria.
Join Our Community
To learn more about our institute and how you can get involved, register as a member.