Head, Accounts and Finance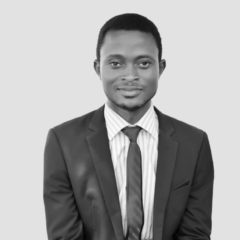 Over the years Olajide Sotubo has grown to become a Financial, Accounting, Tax and Corporate Service Provider. He is a Chartered Accountant, and has worked both in the financial and non-financial sectors such as United Bank for Africa, Centre for Values in Leadership, Gilbalm Healthcare Limited and SOA Professional Practice (audit firm).
Presently, he works at The Palms Institute of Entrepreneurship and Innovation as Head of Accounts and Finance. His experience acquired over the years has enabled him to service several companies of different industries on corporate/secretariat services, accounting and tax matters.
He is passionate in motivating, inspiring, and mentoring youths and business owners (SMEs) on career, financial, taxation, business growth and expansion related issues.
He has written several educative, inspirational and motivational articles and has authored books such as "BASIC KEYS TO OVERCOME EXAMINATION TENSION", "ABRIDGED TAX LAWS WITH QUESTION AND ANSWERS".
He is an Associate Chartered Accountant (ACA), and Associate Accounting Technician West Africa (AATWA). He graduated with Higher National Diploma in Accounting from Moshood Abiola Polytechnic, Abeokuta, Nigeria.
Join Our Community
To learn more about our institute and how you can get involved, register as a member.