Head, Operations and Strategies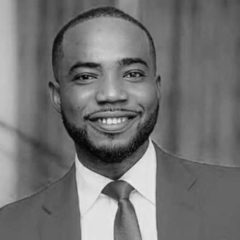 Ronald has served in diverse executive leadership roles with over 12 years' experience in local and international cross functional engagements cutting across FMCG, Production, Aircraft Design, Project Management, Business Development, Strategy & Data Analytics, Engineering, Modelling, Simulation, Media, Education, and Consulting.
He has a track record of successfully delivering full life-cycle implementation as a pioneer promoter and pioneer director of Dogan Sugar Limited, a multinational corporation with over $38.4 million USD assets value as at the time.
Ronald is presently sitting on board of two multinational organizations; and he speaks Ukrainian, Russian, English, and French. He was nominated as the Most Influential Black Person in Ukraine in 2013 by ELITE and he was also a recipient of a Leadership Award.
Ronald as an entrepreneur is the founder of Autodrone; and he is also the programme director of The Next Titan, Nigeria's biggest business reality show.
Ronald graduated with a grade of 4.5/5.0 from National Aerospace University, Ukraine, and obtained advance degree in Engineering Management from University of Ibadan, Nigeria.
Join Our Community
To learn more about our institute and how you can get involved, register as a member.